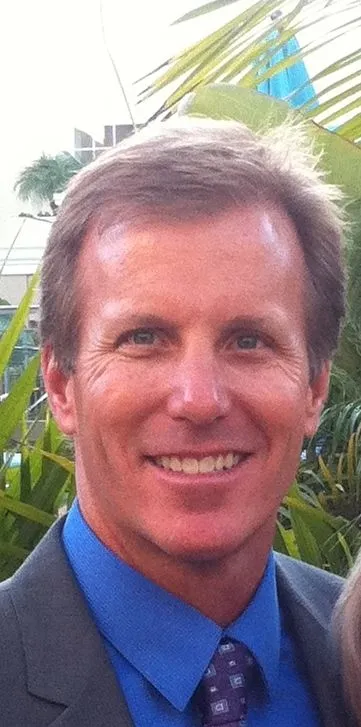 Dr. James P. O'Toole
Dr. O'Toole has been providing quality chiropractic care to his patients for over 30 years. His goal is to provide an answer to each of his patients' health concerns. He has always worked with the motto that if he can help you, he'll tell you. If not, he'll try to find someone who can.

Dr. O'Toole is a native Southern Californian who loves God, his family, his work, as well as, sports and physical fitness. He has been happily married for 30 years and has two daughters and a son. The physical activity he enjoys doing includes; cycling, waterskiing, snow skiing, fitness training, golf and the beach.
Dr. O'Toole is always studying the latest trends in chiropractic, nutrition and physical medicine treatments to keep his practice up to date on any new advances in these fields, to better help his patients. Most recently, he has finished the second stage of Fascial Movement Taping Certification through Rock Tape. He incorporates RockTape in his treatment to improve athletic rehabilitation as well as most spine, muscle and joint injuries. In addition, Dr. O'Toole and his staff use many different types of physio-therapy equipment, exercise and hands on work to improve patients' spine and joint conditions. Furthermore, our facility also offers an onsite digital X-ray for patient convenience.
Again, Dr. O'Toole's goal is for every patient to reach their best whether at his office or through a referral to someone else.
Currently certified by RockTape with FMT Taping, functional movement, and IASTM Blades.

1992- current, Clinic director O'Toole Chiropractic, Mission Viejo
1989-1992, Clinic director O'Toole Chiropractic, Agoura Hills
1985-1989 Associate doctor at Wondra Chiropractic, Thousand Oaks
1987 Certified, National Board of Chiropractic Examiners
1987 Licensed, State of California Board of Chiropractic Examiners
1987 X-ray operator and supervisor, State of California
1987 Doctor of Chiropractic degree, Cleveland Chiropractic College, Los Angeles
1983 Associate of Arts degree, Moorpark College,Moorpark, CA
1982 Studies, University of Hawaii, Manoa
Dr. Skyler Alvord
From a young age, Dr. Skyler Alvord has made it his mission to have a positive impact on those he comes in contact with. This passion for reaching people continued with his decision to pursue a Bachelor of Arts Degree in Psychology at Point Loma Nazarene University in San Diego, CA. Dr. Alvord focused on sports psychology, studying under one of the top sports psychologists in California. As he completed this degree, he encountered a soccer injury leaving him unable to lead his active lifestyle.
It was at this time that he discovered the wonders of chiropractic. Dr. Alvord was captivated by this form of healthcare as it not only took away his pain but also improved his body's overall function as he began experiencing less allergy and asthma symptoms. This improvement was due to the decrease in interference in his nervous system and improved function of his immune system.

Dr. Alvord received his Doctor of Chiropractic degree from Southern California University of Health Sciences. Upon graduation, Dr. Alvord joined an office in Denver, Colorado. He has sought to reach people of all cultures, from the local homeless shelter, to international trips to El Salvador and the Dominican Republic. Missing the California weather, he relocated to Orange County to pursue his passion for promoting wellness and excellence in human performance through chiropractic care.
2020- current, Chiropractor, O'Toole Chiropractic, Mission Viejo
2014-2017 Doctor of Chiropractic degree, Southern California University of Health Sciences, Whitter
2012-2013 Internship, Sport Psychology
2009-2013 Bachelor of Arts in Psychology, Point Loma Nazarene University